7th Annual Flagstaff HIGH ALTITUDE Volkswagen KOA Kampout.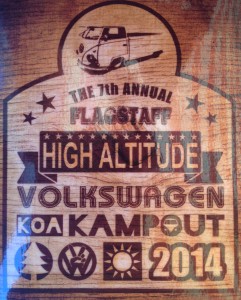 In the high country of Arizona amidst the pine trees – fresh air, cool breezes, afternoon thunderstorms and a campground full of VW's, this yearly event at the Flagstaff KOA attracts Volkswagen 'people' who like to campout. Besides VW campers, they arrive in bugs, buses, new beetles and miscellaneous camping vehicles and tents, or rent cabins or TeePees from the Flagstaff KOA.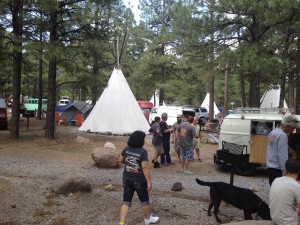 Gathering from nearby Colorado, Nevada, and New Mexico as well as all corners of Arizona, everyone enjoys the escape from the hot summer temps to the  cooler high altitude of Flagstaff. At nearly 7000 feet, the air is fresh, the nights can be cool and the day cooler than the lower lands.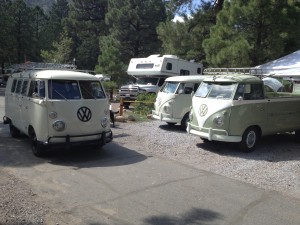 The campground is full of people who love Volkswagens coming together to 'hang out' and  socialize in this laid back, relaxed camping environment.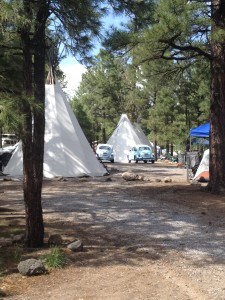 Families – Kids – Dogs – Old hippies – FUN!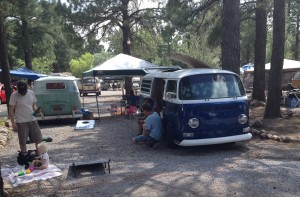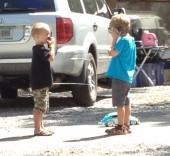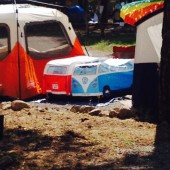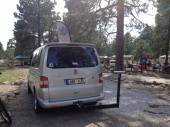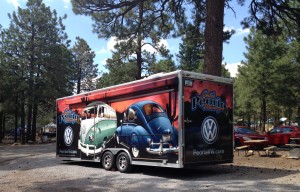 Join the fun next year!
Contact the Flagstaff KOA for dates and reservations.